First review, Renningen Germany
The Consortium met in Renningen for the first review of the project. We had fruitful discussion with the project officer and the reviewers and invaluable insights. Looking fotward to the next year of activities!
Project meeting in Paris
We just had an exciting project meeting in Paris, hosted by CEA.
We discussed project progress and planned the next steps in view of the first periodic report of CONVINCE. We also had a chance to visit CEA showroom and robotics laboratories, quite impressive!
Kick-off: ROS Deliberation Working Group
We propose a new ROS Working Group, whose main goal shall be to develop common architectural concepts and framework mechanisms so that the various methods can be combined more easily. 
CONVINCE PRESS RELEASE
Press release
CONVINCE project kicked off to improve the autonomy of robots. Coordinated by the Istituto Italiano di Tecnologia (IIT), the project has been awarded over €4 million in EU funding under the Horizon Europe Programme. Complete press release.
The news was featured on the leading Italian press agency ANSA.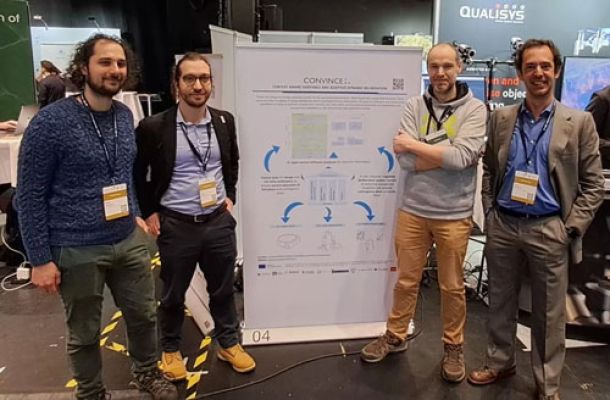 CONVINCE IS AT ERF 2023
IIT
conference is attaneding the 2023 European Robotics Forum at Odense. Denmark
CONVINCE Project Kick-Off
meeting
CONVINCE project had its kick-off meerting in October 2022, which was held in Genova, Italy.